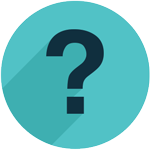 Thinking of moving to a Subscription?
Here's some commonly asked questions to help you make an informed decision.
If you still need to know more, please email us.
---
ABOUT SUBSCRIPTIONS
What is a 'Subscription'?
Buying software on subscription means that you pay small monthly or annual fees to access the software. It also means that once you stop paying for the subscription, you no longer have access to the software.
Why are the Tools now available on Subscription?
In 2014 we introduced Subscription licensing as the only way for new customers to purchase the Tools. We made this change for several reasons:
What are the benefits of a Subscription license?
In addition to being able to manage cash flow more readily, Subscription licenses also remove the need for a large, single outlay when purchasing software. What's more, you no longer have to buy software updates. Software purchased under a subscription model is constantly updated and made available for new versions of ARCHICAD.
How much will a Subscription cost me?
Our plans start at $29USD/mo for two tools. However, as an exisiting Tools customer we are giving you a significant discount if you would like to move to a Subscription plan.
More plans can be viewed here.
MANAGING SUBSCRIPTIONS
Am I locked in to a contract?
Not at all - our monthly subscriptions can be cancelled, upgraded or downgraded at any time, with no penalty fees. The yearly subscription option is a one-year contract which can be cancelled or renewed at the end of every year. For more information read our Terms and Conditions.
How do I add or remove a subscription for an ARCHICAD license?
Head on over to mycadimage.com where you choose My Account → Tool Subscriptions. There you can add/remove licenses from your account.
How does it work for multiple users?
If you have several people in your office who need the tools, you'll need to purchase multiple subscription licenses in the checkout process. So, if you have 6 people who need to access the tools, you will need to buy 6 subscriptions.
What happens when I upgrade to a new version of ArchiCAD?
Nothing! You'll just need to upgrade the tools using the Cadimage Installer, but that's completely FREE!
What happens if I cancel my subscription altogether?
If you decide to cancel your subscription, the elements made using the tools within your ArchiCAD project remain in place - however they are 'view and print' only. You won't be able to edit the objects until you start up your subscription again.
---
Options for existing customers
Existing customers who own the Cadimage Tools on a Perpetual License have two options when upgrading their software for ARCHICAD 19:
Maintain the tools under the old licensing model. You can purchase an upgrade for your tools via myCadimage.com. Simply go to My Products > Cadimage Tools and select the Tools you wish to upgrade.
Switch to the Subscription model. We are offering all existing customers a discount when they move across to a Subscription License (see details below).
Why should I consider changing to a Subscription?
We are offering all customers (whose Tools are Perpetual Licenses) a discount if they switch to the Subscription model.
We know that you may not be in a position to transition right now, so the discount has already been applied to your account and will remain active until 30 June 2017.

Move to Subscription licensing to claim your discount
Your account has been pre-loaded with a discount which will be applied when purchasing one or more Subscription licenses. The value of the discount has been calculated based on how many licenses you have and how old they are. You can see your discount value by logging into myCadimage.com - at the bottom right of your screen you should see a blue notification stating the discount.
PLUS, if you choose to pay annually, you'll get 2 months free!
Remember, there are no long-term contracts, meaning you can pause, upgrade, downgrade or cancel your plan at any time.
---
I WANT TO STAY WITH MY EXISTING LICENSING MODEL
I'd prefer to keep my tools on the old licensing system. Can I do this?
Yes, you can continue to upgrade your existing tools as you have done in the past.
You can purchase an upgrade for your tools via myCadimage.com. Simply go to My Products → Tools and select the tools you wish to upgrade.
Will the old licensing system continue to be available indefinately?
Unfortunately we can't answer that question right now. Our current aim is to maintain our older pricing and licensing models for those customers who prefer to continue with what they know.
However, we may decide to discontinue the old (Perpetual) licensing model over time. There are no plans either way at this stage, and we would provide plenty of warning in the case of change.
I AM READY TO MOVE TO A SUBSCRIPTION
What is my transition discount?
As an existing Cadimage Tools customer we have updated your account with a customer-specific discount. This discount has been calculated based on which version of the Cadimage Tools you currently own. This discount will automatically be included when you order one of our Subscription Plans. This discount will be applied every month until 30 June 2017.
During the duration of this transition if you choose to Upgrade/Downgrade your Plan or Add/Remove Licenses, the discount will still apply.
If I pay annually, do I also get the Annual Discount?
Yes. Our Annual Discount is applied if you wish to pay for your Subscription 12 months in advance. The discount is equivalent to two months' free (ie pay for 10 months and you get 12) and is applied in addition to your Transition Discount.
---
Other questions
Still have questions? No problem, just email us and we'll get back to you as quickly as we can.